Nonlethal Solutions Gain Ground in Idaho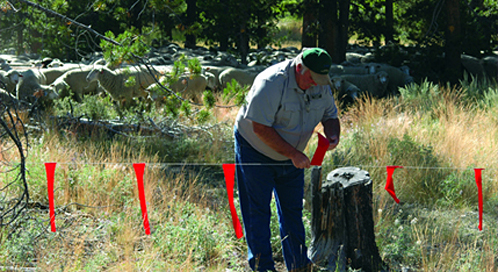 The City Council of Ketchum in Blaine County unanimously passed a resolution yesterday requesting that the State of Idaho use nonlethal tools – guard dogs, strobe lights, electric fencing – over lethal tools – aerial gunning, hunting and trapping – to manage wolf and livestock conflicts in Blaine County. The resolution requests that the State of Idaho "recognize the importance of recreation, tourism and wildlife to our citizens and economy, not expand lethal control of wolves within Blaine County, reconsider its estimates of a viable wolf population, and to work cooperatively with the Wood River Wolf Project." This is first time a town in Idaho has passed a resolution against the use of lethal control on wolves county-wide.
You may also be interested in:
Bears die when they get into trouble with people's garbage, livestock, when they are hit by cars and trains or illegally killed. By preventing these conflicts we can keep bears alive and on the road to recovery.
June, 2013 - With years of success using nonlethal methods to keep wolves and livestock safe, our Wood River Wolf Project hosted a training workshop to teach the same methods to others from across the country.
December, 2013 - Thanks in part to Defenders and our advocates, the USDA's Inspector General will be undertaking an audit of Wildlife Services' Predator Control program in 2014.
GET INSTANT ALERTS & UPDATES
Get Instant Alerts & Updates
Enter email address
Enter mobile number
Latest Updates
October 25, 2016 | 10.55 AM
September 19, 2016 | 9.47 AM